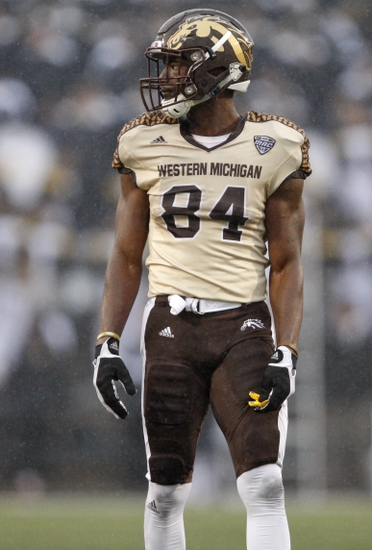 The Western Michigan Broncos closed out an undefeated season in 2016 and soon afterwards lost their coach to Minnesota football. I had read a lot about him and the team that year as they were my favorite story in college football. P.J. Fleck was viewed as an interesting guy. Part carnival barker, part recruiter, and part coach. When he left I had wondered how he would fair in a bigger situation. So often we see coaches move on from their mid major success and fall flat on their face. Not just in football, but we see it in all sports.
Sometimes of course it takes the right landing place and maybe that's what Fleck has found in Minnesota. I think of the Simpsons episode with Dancing Homer. That played in Springfield but not in the big city. Fleck as I said was not simply a great coach he was much more to the Western Michigan program and you had to wonder if he could land at a school that would be as receptive to his way of doing things.
So far so good. When Fleck came in it was after the Jerry Kill era. Kill was a good coach and seemed to be moving Minnesota in the right direction but he had health issues and eventually resigned. Kill was another guy who had come up from the mid majors and brought some success and then handed the reigns over to Tracy Claeys. Claeys went 9-4 in 2016 and won his bowl game. He had been Kill's second hand guy for a long time and he looked like he had the head coaching job locked up, then something happened. It involved a sexual assault investigation and Claeys standing up for his players against the administration, even though the administration said Claeys was in on the decisions made. It was a mess and a public relations mess and so they fired Claeys and fell on P.J. Fleck to come in and try and turn things around.
You have to understand Fleck was I believe hired in part because as I said he was part carnival barker at Western Michigan. Minnesota wanted someone who would come in and not just change the culture on campus, but the perception of their program across the state. The greatest coaching hire in the history of sport was when Kentucky hired Rick Pitino. Pitino completely changed the way the university, the city of Lexington, the state, the country viewed Kentucky basketball. I'm not saying Fleck will be Rick Pitino but I'm saying this is essentially what Minnesota was gambling on.
To understand this you have to go back to what Fleck did at Western Michigan. He ran pep rallies, recruited the best players he could get in the MAC and sold everyone on this high energy idea that together we can win. He also sold this idea that it's more than just the players, its the school and its the community. Cory Davis came to Western Michigan to play for Fleck because of what Fleck was selling. He was able to create an undefeated team in a mid major who believed they deserved to be undefeated. This is what he was bringing to Minnesota at a time when Minnesota really needed a change.
In the end though as we all know this all means nothing if you don't win. In his first season the team went 5-7, 2-7 in the Big 10. In 2018 they improved to 7-6, 3-6 in the Big 10 and won their bowl game. Now Minnesota sits at 9-0 after just beating the number 4 team in the country. Is it a fluke? Can they keep it up? Who knows. To me the bigger question is can P.J. Fleck be one of those guys who does succeed at the next level.